The Electrical Safety Standards in the Private Rented Sector (England) Regulations 2020 came into force today, 1 June 2020. These brand-new regulations apply to all the estimated 4.5 million rented homes in England. Hefty penalties of up to £30,000 per property will be applied for non-compliance. The Regulations apply to new tenancies commencing on or after 1 July 2020, and they apply to all existing tenancies from 1 April 2021.
What do the Regulations require of landlords and their agents?
1. A landlord of a rented home (flat or house) must ensure that the electrical safety standards are met during any period when the residential premises are occupied under a specified tenancy. The standards in question are as per the 18th edition of the Wiring Regulations as published by the Institution of Engineering and Technology (IET) and the British Standards Institution (BSI) as BS 7671.
2. A landlord of a rented home must ensure that every electrical installation in the home is inspected and tested by a qualified person at intervals of no more than 5 years or, where the most recent report requires intervals more frequently than every 5 years, as specified in that report.
Which 'report' is referred to in the new Regulations?
As a professional property manager, you will be aware of the Electrical Installation Condition Report, abbreviated to EICR. As far as Masterfix is concerned, this is by far the best report for the purpose of adhering to nos. 1 and 2 above.
What defines a 'qualified person'?
The Regulations define a qualified person to mean "a person competent to undertake the inspection and testing required under regulation 3(1) and any further investigative or remedial work in accordance with the electrical safety standards."
Whilst this is vague, agents and landlords are unlikely to select anyone other than an electrician to carry out such an inspection and test. Masterfix holds NICEIC Approved Contractor status and all our electricians are 18th edition qualified. They have been delivering EICR for individual flats, houses and common areas and associated remedial works since our inception over 10 years ago.
With the change in legislation, the NICEIC launched a new PRS scheme to help landlords and their agents select accredited contractors and we are proud to announce that we have been fully assessed and certified on this scheme.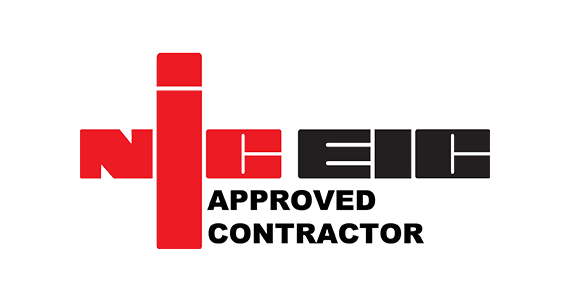 What counts as an 'electrical installation'?
An electrical installation is defined in the Building Regulations 2010 (for England and Wales) as 'fixed electrical cables or fixed electrical equipment located on the consumer's side of the electricity supply meter. That typically means those domestic installations that are permanently connected – such as showers, extractors and light fittings. Portable appliances (e.g. fridge freezer) are excluded however it's best practice to ensure the regular checking of all electrical appliances (PAT).
When do I need to start adhering to the new Regulations? 
The Regulations apply to new tenancies commencing on or after 1 July 2020, and they apply to all existing tenancies from 1 April 2021.
What are the penalties for non-compliance?
Failure to adhere to the new legislation will incur a penalty of up to £30,000, per property. A landlord renting a portfolio of properties where the requirements are not met may be subject to a £30,000 penalty for each and every non-compliant property. The local authority have powers to serve remedial notices on the landlord and enforce compliance. 
Do these Regulations apply to the rest of the UK?
No, these Regulations apply only to England.
Does compliance with the 18th edition of the wiring regulations mean upgrading installations in some cases?
The IET make it clear on their website that "Existing installations that have been installed in accordance with earlier editions of the Regulations may not comply with this edition in every respect. This does not necessarily mean that they are unsafe for continued use or require upgrading."  
Will an appropriate test every five years cover us and our landlords then?
The important thing to note here is that the 5 yearly testing and inspection interval is the maximum permitted. If an electrical report (EICR) on an installation recommends yearly intervals or every 2 years, then that is what you need to comply with. Remember that the test and inspection alone may be insufficient to comply with the obligation to ensure that the 'standards' are met. Remedial works may be required and only when they have been carried out satisfactorily and tested/inspected again will the home be deemed to be electrically compliant.
Do I have to organise an inspection/test before every tenancy commences in addition to the 5 yearly intervals?
No. This has been reported elsewhere erroneously. The first inspection and test must be carried out before 1 July 2020 or by 1 April 2021 for existing tenancies. For instance, if you have an inspection/test carried out on 14 June 2020 and the electrician's recommendation is to have the next inspection/test carried out by 14 June 2025 (5 years later), then new inspection/tests are not required in the meantime, even if new tenancies commence during those 5 years.
Do I need to give a copy of the electrical report to the tenant?
Yes, before they occupy the property. Any prospective tenants are entitled to see a copy of the report within 28 days of their request to see it.
When do I need to act?
For new tenancies, our recommendation is now. If an inspection/test is organised and further investigation work or remedial work is required, that work must be carried out within 28 days (or less if the report states a faster turnaround time). Written confirmation of the satisfactory completion of the remedial works is required, a copy of which needs to be supplied to the tenant along with the original report.
Will Masterfix require the previous electrical report before producing the new one? 
The Regulations require that the report is retained until the next one is due. A copy of the previous report must be given to the electrician carrying out the new inspection/test.
With many years' experience Masterfix are well placed to provide landlords and their agents with the required electrical services in conforming with this new Regulations.
Please contact Matt Freeman on 020 7518 8600 to discuss your requirements.
Matt Freeman
Operations Director, Masterfix