Masterfix Talent Coordinator Ella Broughal discusses the Masterfix 'Growing Talent' programme
While April may have an inauspicious reputation as the cruellest month, for me it was rather fortunate. I began my new role with Masterfix as Talent Coordinator, working directly with Head of Talent Paul Bate. From the start working with Paul, and the entire team at Masterfix, has been exciting, welcoming and supportive- enabling me to hit the ground running and I haven't looked back for a moment. I met Paul on the first day of the Growing Talent programme, run by the inspirational Jane James. Jane herself has a fascinating background in career development and founded Growing Talent to create a careers programme that was holistic in its approach to personal wellbeing (not to be confused with "wellness") as well as employment.
The programme is designed to showcase the talents and character of the associates, and the culture and values of the participatory companies, without the baggage of job descriptions and identikit CVs.
More than this, it includes courses in personal development and upon successful completion of the programme associates become a Royal College of Psychiatrists accredited i-Act practitioner for Managing and Promoting Positive Mental Health in the Workplace. My Growing Talent compatriot, and fellow accredited practitioner, Suaad has joined Masterfix as a Building Services Administrator- a role in which she is flourishing. In a funny twist of fate it turned out we first met at a friend's eighteenth birthday many years ago. It has been an amazing boost to have a friend to undertake this journey with, and together we can feel an investment in each other's success.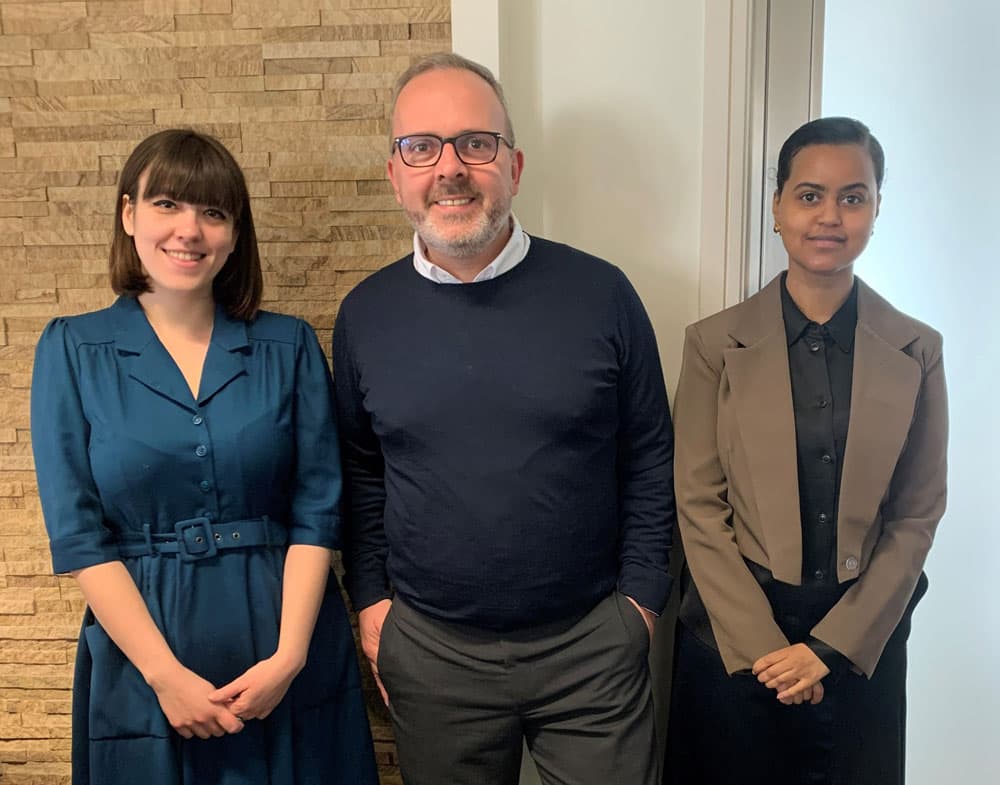 These elements are what makes the programme so uniquely successful in helping people into new industries and roles- associates are prepared in advance to deal with the challenges and uncertainties that can affect anyone making such big leaps into brand new worlds, as well being empowered to reflect on their own inherent capacity for growth and a fostering of meaningful interpersonal relationships within the workplace.
With a background in business management and development, as well as the publishing sector, I had a clear idea of where my strengths lay but needed the inspiration to know how best to apply them. Being as adventurous as I am curious, the opportunity to meet with employers across a range of industries seemed like the perfect opportunity to find out, and if nothing else have a few interesting conversations.
At the time I participated I was self-employed and looking to change careers and industries within a new environment. It was important to me to find the right place, the right job, the right culture where I could focus and develop my skills whilst being able to prioritise the things I have always been passionate about- people and optimising potential. After my meeting with Paul I was invited to the office to discuss the role of Talent Coordinator, where I was particularly impressed with Masterfix's vision for the future. Already in my time here I have been hard at work with Paul on delivering these plans- including visiting Bolingbroke Academy to give careers talks to young people (some of whom have been in touch since for further discussion about the opportunities Masterfix can offer them in the future- something of which I am very proud.)
Masterfix is a company founded on the express principle of offering the very best across a multitude of skills and trades- from back office to on the road to under the sink. This often means using creative and original ways of sourcing the best candidates for roles. Fresh perspectives can make a world of difference to growing businesses and as we look to the future we are continuing to develop our talent acquisition methods to ensure they both meet the needs, and enhance the value, of the company itself. If you feel inspired to join us on this journey, then why not check out our roles on offer? Paul and I are always open to approaches from candidates who feel they have the skills and the attitude to help both Masterfix and themselves thrive.