Technical Services: Fire Stopping and Fire Doors – Southampton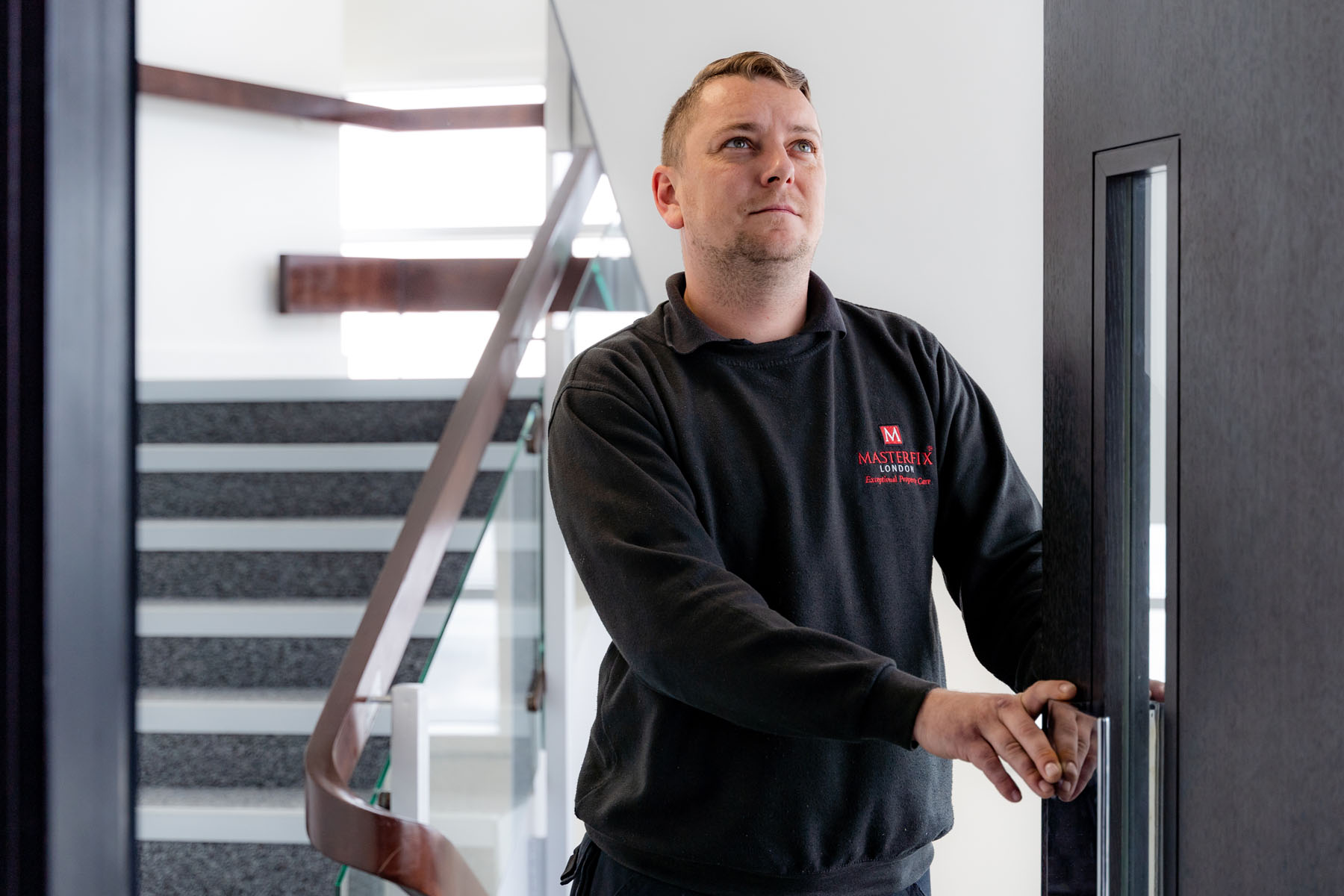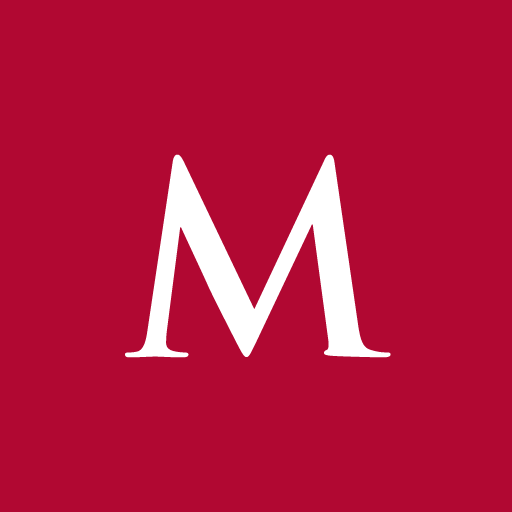 CLIENT
International Property Agent
Contract sum
Property type
Commercial (including restaurants, retail and gym)
Department
Task
Fire Door Replacements and Fire Stopping
Location
Project Outline
Masterfix's FIRAS team were instructed to carry out a fire stopping survey of the basement, car park and back office spaces to this three storey commercial building in central Southampton. This included the basement car park itself, all plant rooms, common areas, and all internal fire doors.
Once the survey was complete, report issued and all items priced up, the client's agent gave us the green light to proceed with all remedial works. This instruction was fast in forthcoming due to our long term working relationship with the client for all maintenance matters. One of our FIRAS engineers has developed a symbiotic rapport with the client's facilities manager, meaning crucial fire protection works are given priority and fast tracking.
Much of the work here was in small and confined spaces, posing challenges that we are certainly used to. Where access to block holes is simply too small, we will elect to build a fire batt 'box' around the area in question. There is always a solution to compartmentalise.
The fire doors first of all: These are all fire rated but many dated back to the 1960s and were no longer fit for purpose. All of the 30min and 60 min doors were replaced, along with their frames. The frames were decorated and fire door signs added to the doors. All doors are certified and the agent has all relevant details, which we also retain.
Fire stopping: Our meticulous survey picked up numerous gaps which could otherwise have allowed fire, heat and smoke to penetrate from one part of the building to others. Gaps were blocked on staircases, in the car park and in plant rooms, some 4 meters off the ground. Most gaps are caused by inadequately fire-stopped pipework penetrations and cabling, as the images attached illustrate.
Below is a screenshot from the initial survey, showing how each location is labelled.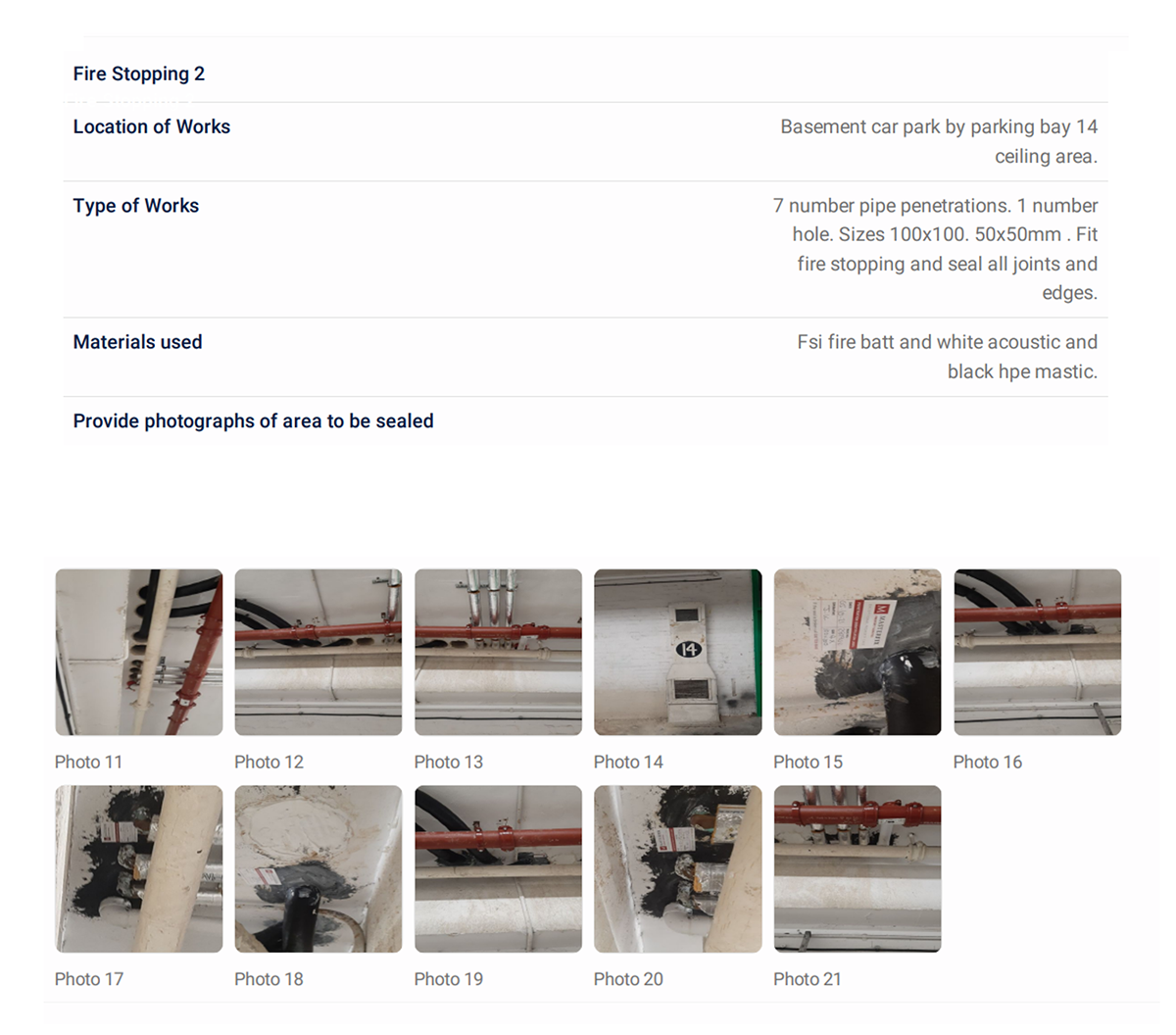 For all fire stopping work at Masterfix, every single task is photographed and labelled immaculately. This gives the client a clear audit trail as to what was done, when it was done, who did it and a FIRAS certificate to back that up. And when pricing up for you, you can be assured of the best value as we are experts in the right materials for the job and how much labour is needed too.